For a bit of fun this afternoon, I let Little Miss A loose with a load of jelly!

She wasn't sure at first but then got stuck in. I'd given her a few of her toys that she uses in her sand pit along with a whisk.


She was soon busy transferring the jelly from the box to the bucket. Even attempting to do this with the whisk!
At first she was a bit reticent to actually touch the jelly. I kept putting my hands in and offering it to her. She preferred using the tools rather than getting her hands in. I'm surprised that she didn't even try to eat any! At the end though she got her feet into the box and stomped around a bit. Great fun!
Will definitely do this activity again with Little Miss A. I used two packets of jelly for this activity and made it up the day before. Maybe next time I'll try using different flavours of jelly so there are a variety of colours.
So we've now done spaghetti, shaving foam and jelly. Anyone got any ideas for other messy play?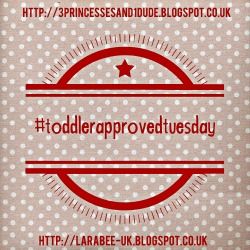 7 Comments »