With one thing and another this week, I'd completely forgotten that I'd created a 1st Birthday discovery bottle for Baby A. Whoops!

The aim was to make this bottle really colourful, I wanted it to make a bit of noise when it's shaken and of course it had to have a '1' theme!

So her 1st Birthday discovery bottle contained:

Candle
Sponge number 1s
Magnetic number 1s
Foam number 1s
Pompoms in various sizes
Plastic beaded necklace
Red confetti stars
Parcel ribbon
I gave the bottle to Baby A tonight whilst we were waiting for Daddy to arrive home from work. It kept her well distracted so I think it's safe to say it was a good belated birthday surprise for her!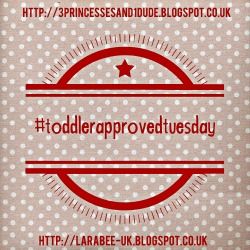 6 Comments »